Insurance in the U.S.
A Plan for Everyone
Buy Insurance in Your State with Our Licensed Agents
Sean the Insurance Guy is an expert source for health insurance. We work with individuals, families, and businesses in the U.S., helping them find the best health, dental, and life insurance plans for their specific needs. Apart of the Healthcare Solutions Team, America's #1 health insurance agency, you can trust our agents for compassionate services and affordable healthcare plans. Sean the Insurance Guy is a licensed agent in the following states:
If you are not in our service area, we'd be happy to connect you with trustworthy agents in your area.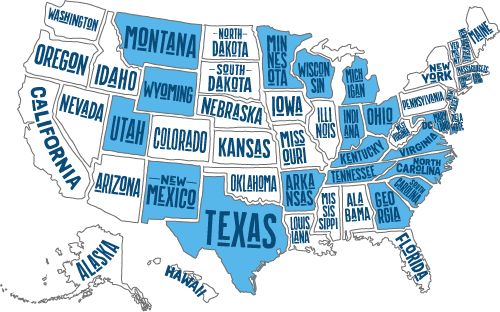 Get started today – contact us!